Designed to Aid in Memorization
Every song is crafted to be as unique as possible, so that it will be as memorable as possible.
After learning the songs, simply listening to the first few seconds will immediately bring to mind all of a song's lyrics. "Oh yeah—I remember that one!"
All songs feature:
Well-composed, musical phrasing that matches the words
Catchy melodies that tend to stick in one's head
Varied musical styles / genres, including:

Rock,

Country,

Jazz,

Blues,

Bluegrass,

EDM,

Organ/Sacred,

Classical,

Orchestral,

March,

Solo Piano,

Light rock,

Disco,

Acapella / Barbershop,

'70s,

'80s,

'90s,

Rap,

Jamaican,

Lullaby

Varied instrumentation, including:

Piano,

Acoustic Guitar,

Electric Guitar,

Bass,

Drums,

Synth,

Orchestral instruments,

Banjo,

Mandolin,

Dobro,

World Instruments,

Harmonica,

and more!

Appropriate tonality. For example, sad-themed songs are set in minor keys, and happy-themed songs are set in major keys
Both questions and answers. However, they don't get bogged down in singing the question itself. Each musical song contains only the answer, given in response to a spoken question. This makes responding to a spoken question more natural.
Modern English wording, so archaic language is not a barrier.
Most songs repeat the answer at least twice
Appeals to all ages—not just kids
Our hope for these songs is that our children would grow into them, not grow out of them. It was important to Scott that the songs not sound "childish," so they would appeal to adults as well as children.
Additionally, many songs are laugh-out-loud funny, or make the listener want to get up and dance, or include musical in-jokes.
Made by the Spuler Family
All songs were composed, played, recorded, mixed, and mastered by Scott Spuler. Scott sings on most songs, occasionally joined by his wife, Hannah, or their kids: Esther, Aletheia, Stephen, Josiah, Hosanna, and Tobias. On very rare occasitons, a family friend will join us.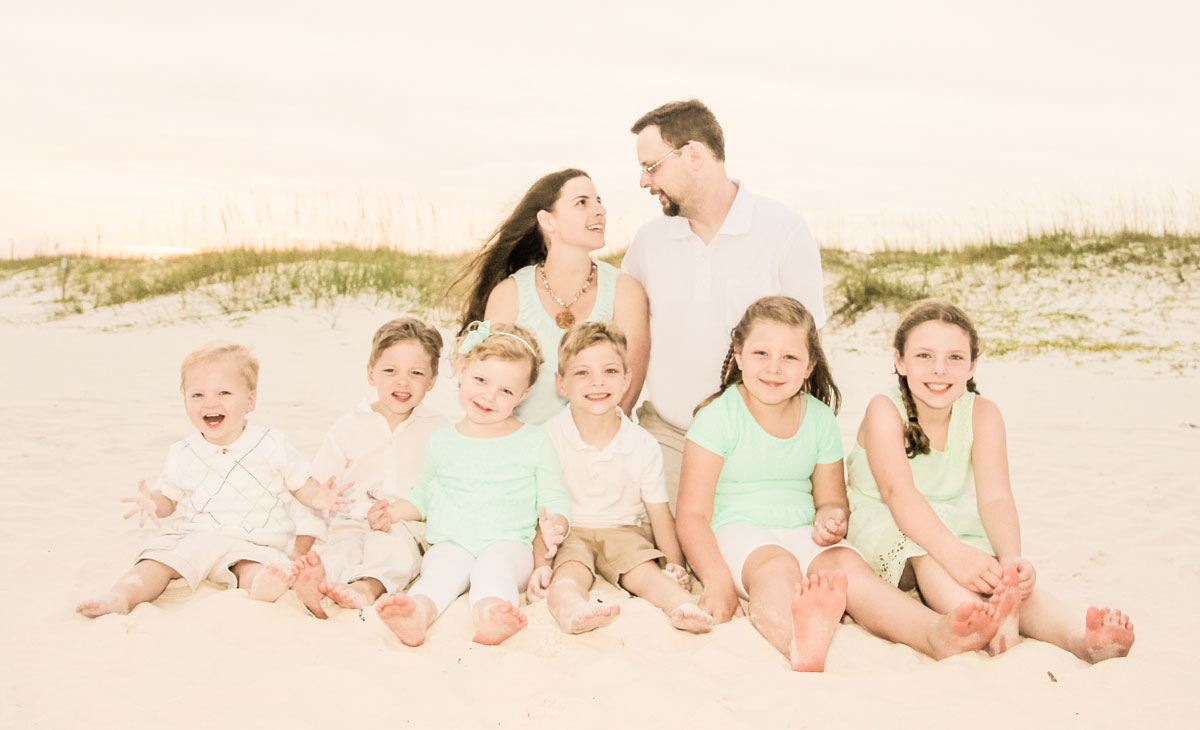 These songs were developed for the sake of the Spuler children, so they could learn and always remember the Bible's doctrine, as summarized in the catechism.
It's our family's hope that these songs will aid many others in memorizing the catechism as well.
History
Told from Scott's perspective: God took me through a whirlwind of theological change beginning in 2010; shifting me from a dispensational, Arminian, baptistic background to becoming thoroughly reformed and covenantal.
I was devouring countless books at the time, and learning at a frantic pace. One of the books I read was Donald Van Dyken's Rediscovering Catechism: The Art of Equipping Covenant Children. In it, the author described a means of equipping children in the doctrines of the Christian faith. This wasn't a new technique, but rather an old one; one that was tried and true, but had been largely forgotten by the church.
As a Christian father, I knew it was my responsibility to teach my children about God and His Word and ways, and I wanted to do so; but I didn't know how to do it. I had previously—clumsily—come up with a list of verses and topics I wanted to teach them, but it was haphazard at best.
And now here, mentioned by this book, was a complete, systematic way to teach my kids; created by godly theologians hundreds of years ago, better than anything I could ever come up with on my own, and handed to me on a platter! Why had no one ever told me about this? Why wasn't I exposed to it as a child?
My excitement spilled over into conversations with friends, and out of that came a new multi-generational Sunday School class in our church for families, with me as the teacher. Everyone came so they could learn doctrines via the catechism, one question/answer per week.
I began to teach, initially making use of books by G.I. Williamson, Vos, Berkhof, and others. Later, I learned greatly from the likes of Calvin, Bavinck, Turretin and more modern authors like John Frame, John Murray and others.
I was on a learning curve which was only slightly ahead of what I was teaching. Many weeks, I'd really be wrestling with the scriptures and the doctrines being espoused by the catechism. Do I really believe this stuff? I can't teach it if I don't believe it! Other weeks, I'd be soaking up the newfound theology like a sponge. In many ways, teaching this class felt like an informal seminary education.
Our kids were memorizing the catechism's words and I was trying to help them understand the meaning, as best I could. But we found that as we neared questions in the mid-30's, the kids were having a tough time keeping up the pace. Reviewing old answers was becoming more difficult all the time. I looked ahead and saw very large answers to memorize and thought to myself, "There's no way we're going to be able to do this. It's too much. The only way I can see us getting these into our heads is with music!"
I looked around on the Internet, and found some other versions of the catechism set to music, but for various reasons, none of them appealed to me much.
I was a musician and had written a few songs in the past. I also had some recording equipment, so I decided to try my hand at setting the catechism to music. There was no long-term plan; I just wanted to find new and better ways to help my kids memorize the catechism.
We started with question 42 and the Ten Commandments.
The difference was immediate and dramatic. All of a sudden, my kids could memorize very long passages with relative ease. The songs were stuck in our heads all day long. What previously seemed impossible, now seemed easy and fun!
We continued on, and I kept up the pace of writing and recording at least one song per week. Sometimes I would write five songs in one sitting.
By the end of 2015, our Sunday School class finished the entire catechism, and I had around 70 songs "in the can." At this point, many other people expressed interest in using my songs for their own families, but my set was incomplete. So I decided to go back to the beginning and finish up the first 41 songs.
Work pressures prevented me from completing the songs until early 2018, by which time all 107 answers of the Westminster Shorter Catechism in Modern English were set to music (plus a few extras, for good measure).
The apps wouldn't be completed until 2022.
WSCinME (pronounced w-s-c in me) is a family project, initially prepared for my own family and friends, but is now being offered to the world. I hope you all find it useful and enjoyable!
God Bless!
Scott Spuler
(& Hannah, Esther, Aletheia, Stephen, Josiah, Hosanna, and Tobias)